Fire Protective coatings for structural steel
A wide range of materials are available to enhance the fire resistance of structural steel members.
Calculating the heating rate of steel is done with the following formulations :
HP or P = Perimeter of section exposed to fire.
A = Cross sectional area of the steel members. A steel section with a large P/A value will have a lower heat sink and will require more fire resistant material than one with a low P/A value.
In selecting the type of material to be used the following factors should be considered:
The environment indoors or outdoors
The type of industry commercial buildings or Petrochemical
The fire rating 30,60 or 120 minutes
The aesthetic requirements
Tekrok S a lightweight budget spray applied material for non-exposed steel members
Tekrok C a medium density spray or trowelled material primarily for use in the Petrochemical industry
Thin film applied intumescent coating for application where the steel forms part of the decorative feature of the building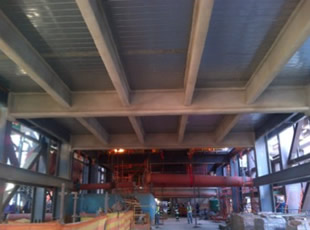 Tekrok S
application in an Eskom Power Station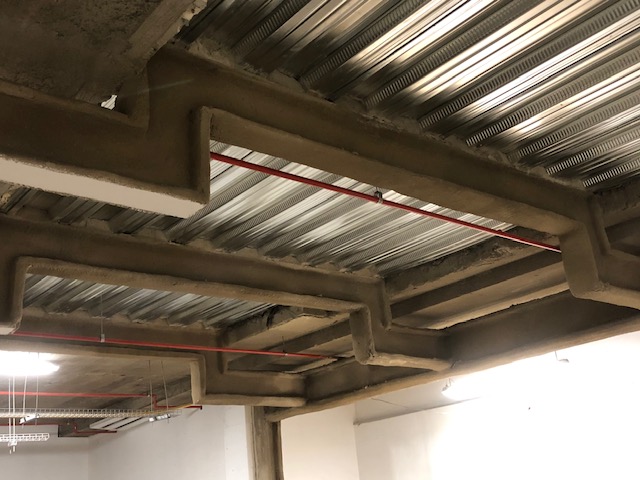 Tekrok C
applied to Water Extinguishing pipes in a Refinery environment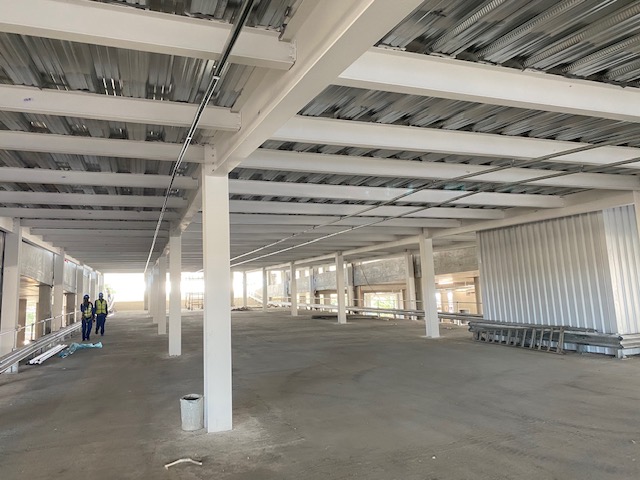 Pyrosafe WB
application onto Steel at Moses Mabhida Soccer Stadium
There are two types of protective coatings, Intumescent and Cementitious coatings. Both of this coatings can be applied in a 60 min and 120 min fire protection.
Water base Intumescent coatings is most commonly used in the industry , however it can only be used indoors . Should intumescent coating be applied outdoors or in high corrosive areas a Solvent passed or Two Pack Intumescent coating should be used.
Costing on intumescent coatings can't be based on a flat square meter rate as every steel member H/P value is different and a proper calculation must be done to calculate the DFT ( Dry Film Thickness ) of the intumescent coating required for the specific steel member. The lower the H/P value the lower is the DFT and the lower is the Cost.
In general small steel section is very expensive to fire proof due to the DFT and in some cases the smaller steel section cant achieve 120 min.
It is recommended to always contact our technical team when dealing with Intumescent coating costings .